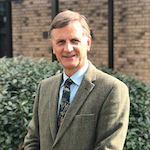 Dr Christopher Walker
Chair Of The Board Of Directors
Having trained at Selwyn College, Cambridge and St Mary's Hospital, London, Dr Walker moved to General Practice in Wolverhampton where he was a Principal for about 35 years.  During that time he was also Wolverhampton Local Medical Committee Chairman between 1996-2005 and Royal College of General Practitioners Midland Faculty Board Chairman between 2005-8
After retiring he became the Leader of the Lay Community of St Benedict from 2014-2020.
All four of his children successfully attended either St Edmund's Catholic School or St Peter's Collegiate C of E School in Wolverhampton.
Dr Walker values excellence in education by growing in Christian faith and understanding together and by providing outstanding teaching and learning. By working collaboratively in a Multi Academy, he believes that skills and resources can be shared for the common good of those in the community in preparation for life in the wider society.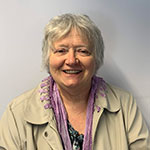 Ms Geraldine Walker
Vice Chair Of The Board Of Directors
Health & Safety Director and Health & Safety Improvement
Geraldine's professional career started in Local Government as an Environmental Health Officer, a wide ranging role including compliance and legal enforcement in Health and Safety.  A career change saw her move into Voluntary Sector management which involved recruiting, training, managing and appraising  volunteers and managing the service budget. She ended her professional career in the Voluntary sector supporting service user groups for people with disabilities holding Local Government and NHS services to account, so has a strong commitment to Equality, Diversity and Inclusion.
Geraldine is a strong believer in the mission and ethos of Catholic Education from 3-19, and had been involved as a foundation Governor for over 20 years both at St Mary's Catholic Primary and the nearby Catholic Secondary OLSC. When the two schools became part of the Pope John Catholic MAC in 2015, she became a foundation Director of the Company, and served for four years as Chair of Directors. Following the merger in 2019, of the two Wolverhampton MACs to form St Francis and St Clare  Catholic MAC, and its expansion to 12 schools, she has served as Vice Chair of the Board, and Chair of Education Standards.
She started as a foundation Governor on the St Mary's Catholic Primary School Governing Body about 1998, eventually chairing the Finance Sub Committee and involved in Governor training. She also serves as a foundation Governor at the Catholic Secondary. She is a strong believer in the mission and ethos of Catholic Education from 3-19, so when the two schools became part of the Pope John Catholic MAC in 2015, she became a foundation Director of the Company, and was elected its first Chair of Directors- a role she served in for four years, until the merger and formation of St Francis and St Clare Catholic MAC.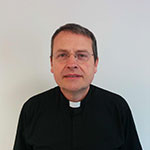 Mgr. Mark Crisp
Foundation Director
RE & Catholic Life Director
Born in Birmingham, Mgr Crisp trained for the priesthood at the Venerable English College in Rome. Shortly before ordination, he left seminary and worked as a layman in Youth Ministry as a member of the Maltfriscan Community in Yorkshire and London for several years and then returned to Birmingham and worked as an Auxiliary Nurse at St Mary's Hospice. He then returned to seminary and was ordained a priest in 1991. In his first years of priesthood, he worked in parishes in Coventry and was chaplain to Cardinal Wiseman Secondary School and Vocations Director for the Archdiocese of Birmingham. He became full time Vocations Director in 1998 and then in 2001, Rector of Oscott College, the seminary for the Archdiocese of Birmingham. Since 2013 has been working in Wolverhampton as chaplain to Wolverhampton University, chaplain to St Edmund's Catholic Academy, and parish priest of SS Peter and Paul, St Michael's and St Bernadette's. Mgr Crisp is Dean of Wolverhampton.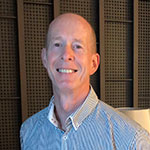 Dr Robert Grinsted
Foundation Director
Pupil Premium Director, COVID Premium Director and HR Improvement Director
Dr Rob Grinsted has been a General Practitioner in the Wolverhampton area for over 30 years. His current roles are Postgraduate Training Programme Director for Health Education England, and Clinical Appraisal Lead for NHS England, whilst he also maintains a now reduced clinical commitment in general practice. Rob has been a school governor for over 20 years. He is an active member of the parish of Our Lady of Perpetual Succour, where he worships regularly and leads a Children's Liturgy group during Holy Mass on Sunday mornings. Having been fortunate to have been educated in Catholic schools up to the age of 18 himself, Rob is firmly committed to maintaining and building upon the success of Catholic education in Wolverhampton.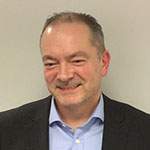 Mr Richard Morgan
Foundation Director
Finance Director and Finance Improvement Director
Professionally, Richard is a director of a company he jointly owns, which provides internal audit and other related services (investigations, consultancy, risk management, governance, safeguarding reviews etc) to academies and schools. Prior to this Richard worked for many years as a Senior Audit Manager for Wolverhampton City Council, where his remit covered all service areas of the Council including schools and education.
Richard has served as a governor / director at a number of local schools for in excess of 25 years, taking a particular interest in finance related areas. He is committed to securing the future of Catholic education in Wolverhampton through the MAC model and is genuinely excited about the benefits available to all our schools and pupils through the establishment of a city-wide MAC.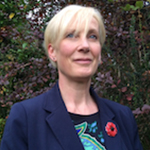 Mrs Ann Shorthouse
Foundation Director
Safeguarding Director and Estates Improvement Director
Ann Shorthouse has been a Foundation Director since the Bishop Cleary MAC Board's formation in 2013, having previously been a Governor at St Edmund's Catholic School.
Ann's professional background started in the Engineering Sector where she worked in Calibration and Quality Assurance before moving into Railway Signalling Design with British Rail.  For the last 15 years, still in the Railway Industry, Ann and her husband, Iain, have run their own PR business, specialising in Community Relations.
Although Ann's formal education initially ended at 17, she has studied further throughout her adult life and is a member of the Institute of Directors. She firmly believes that access to excellent educational opportunities based on strong moral values common to all backgrounds is key to the full development of each young person in today's modern society.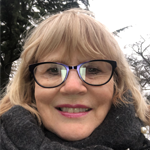 Mrs Nicole Anderton
Foundation Director
School Improvement and SEND Director
Nicole trained as a secondary school teacher, teaching French, before switching to primary education. She was a Headteacher for the last twenty years of her career, firstly in Staffordshire and then in Dudley where she was Headteacher of a large primary school until 2016.
Nicole also taught in Wolverhampton and Walsall, across the age range from Reception to A level. In 2003 Staffordshire Local Authority asked her to step in briefly as Acting Headteacher at St. Bernadette's RC Primary School. She has been a school governor continuously since 1991 across five different schools as teacher governor, parent governor and Headteacher governor, and now Foundation Governor at Saint Peter and Paul's RC Primary Academy.
During her headships Nicole also worked as a Threshold Assessor and External Adviser, which involved challenging, supporting and giving advice to headteachers on performance management and teaching standards. Nicole trained as an OFSTED inspector prior to her second headship but did not pursue this as her new school presented too many challenges.
Nicole's three grown up children all attended Catholic primary schools locally. Nicole is a member of SS Peter and Paul's parish, after many years at St. Christopher's, Codsall. She is also a member of the Lay Community of Saint Benedict.